Winterizing
Every responsible owner wants to take good care of their yacht by performing regular maintenance and keeping the scheduled service appointments but that also includes preparing it for the off-season. Exclusively for Galeon yacht owners, we offer a complex winterizing service so you don't have to worry about any of the technicalities. Our highly trained team knows all about Galeon yachts, after all – we built them!
Admitting the yacht
Every Galeon yacht admitted for the winter service is thoroughly checked with the owner to establish all necessary repairs, modifications or alterations to the interior or equipment.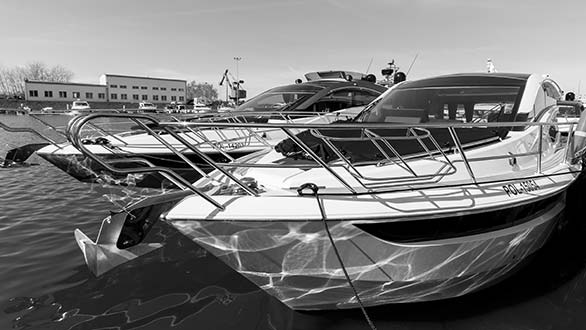 Service Works
We begin with a high-pressure wash of the hull and the propellers as well as discharging and flushing the waste tanks. The next step is to drain the remaining fluids in the installations and replace them with anti-freeze liquids. Finally we prepare the engines, generators and air conditioning.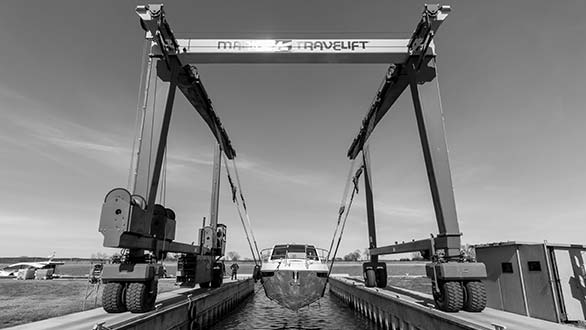 Yacht storage
Each yacht is secured on a provided cradle and monitored throughout the storage period. We regularly supervise the batteries electrical charge state and the air humidity in our secure, private facility. Every yacht is returned to their owner in a working condition after all systems have been checked and cleared.